Media Coverage
---
TV

Global's Holly Alexandruk spoke with Benjamin at Mobilize, a new program aiming to combat youth unemployment rates in Canada.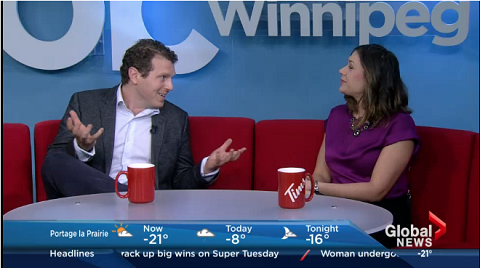 Benjamin Guth of Mobilize talks to CTV Canada AM.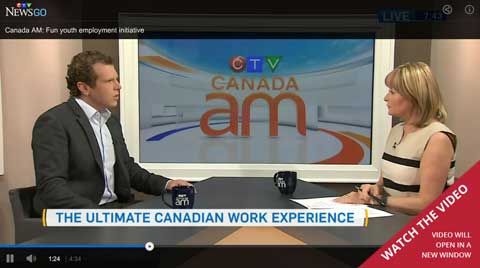 Radio

Mobilize Jobs program manager, Benjamin Guth, spoke with CBC Radio's Afternoon Drive in Windsor, Ontario. Guth explained some of the ways these young workers differ from the people who have been part of the workforce before them.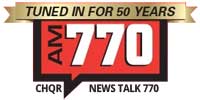 Benjamin Guth of Mobilize calls in to Newstalk 770 to discuss the youth employment initiative. Mobilize places youth (18-30) in three amazing Canadian locations over one year to work. Housing is free!
News Articles

Mobilize Jobs just wrapped its 10th seasonal launch of motivated workers to tourism and hospitality businesses across Canada in April 2019. Most of the 1,600+ workers that Mobilize Jobs has deployed since its first seasonal launch back in January 2015 consist of young people.
Mobilize Jobs is just wrapping its 10th seasonal launch of motivated workers to tourism and hospitality businesses across Canada and the United States, with the 11th season deploying this May and June for the busy summer.
Benjamin Guth, founder of Mobilize, met with owners and representatives of several of the larger Island businesses last week at the Martha's Vineyard Chamber of Commerce to discuss an alternative approach to seasonal staffing that doesn't rely so much on J-1 and H-2B employees.

The Best Western in Valemount hosts new guests every night, but it's not just the guests calling the hotel their temporary home. Alex Starkowski and Steph Lazaire are part of Mobilize, The Great Canadian Work Experience. "At some point I decided, 'I'm just going to do it while I can,'" says 21-year-old Starkowski, who has been in Valemount for just over two weeks, initially hailing from Mississauga, Ontario. Starkowski says this is the first time he's left home.

New youth employment program helps young Canadians explore career paths while working their way across the country. Mobilize is now hiring adventurous, motivated, energized and unsure millennial graduates.

An immigration and staffing agency that was once one of the largest recruiters of temporary foreign workers is now looking to millennials to fill vacancies in the tourism, hotels and restaurants in remote locations across Canada, including Fort McMurray, Bonnyville and Banff.

Who says you can't jump and whoop it up on the job? That's what the leaders and staff at Mobilize did when they learned their company was among the 50 most honourable mentions in The Globe and Mail's Small Business Challenge contest.

One local college graduate is taking advantage of a new program that guarantees her full-time work for at least 12 months.
Marija Stojkoska recently graduated from St. Clair College's advertising and marketing program.
Stojkoska says it's very difficult to find a job these days, something the company Mobilize was able to do. "It makes you anxious and you want to kind of throw the towel in and (say) maybe I should just go back to school," says Stojkoska. "Mobilize gives the experience and the opportunity to step outside the box and see what else is out there."